Get ready for the next academic hustle!
CREATE A TIMELY SCHEDULE
The first step to achievement is planning.
Identify your goals and the when's and how's to accomplish it. Grab a copy of your subject outline so you can plot exam dates and possible project deadlines ahead of time. During your study sessions, start with the hardest subject where your mind is fresh because placing it on the later part might only cause frustrations and procrastination.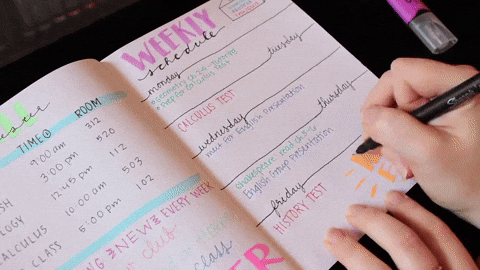 Image via

giphy.com/sharpie
Refrain from using social media and other entertainment activities as much as possible within your study schedule to minimize interruptions and distractions, and avoid multitasking.
THE POMODORO TECHNIQUE
Developed by Francesco Cirillo in the late 1980s, Pomodoro (an Italian word for 'tomato') technique is a time management system. This technique instills a sense of urgency, encouraging individuals to utilize the time they have instead of focusing on what they don't. Its cyclical system maximizes focus, at the same time, reduces mental exhaustion.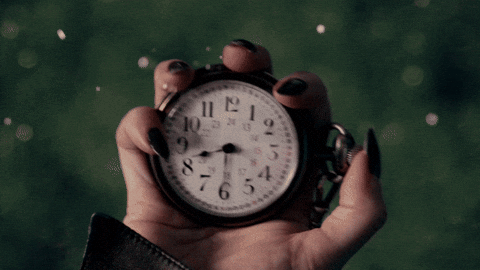 Image from

giphy.com/foxhomeent
The rules are simple—chunk your study time to 25 minutes with 5-minute breaks in between; then, rest for about 15 to 30 minutes after the fourth 25-minute chunk.
GRAB A PEN AND TAKING DOWN NOTES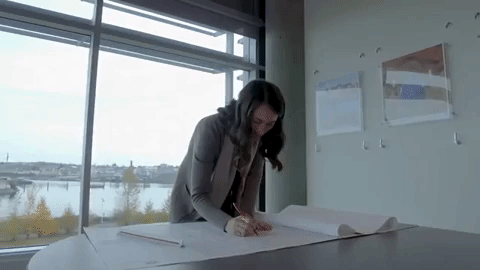 Image from

giphy.com/uviccampuslife
Creating summary notes for each chapter saves you from falling into the pit of mental exhaustion and boredom. It consolidates what you have learned so far, conducting reviews with ease. Takedown notes during class lectures and is creative on creating it for a high chance of retention.
COMPREHEND BEFORE RETENTION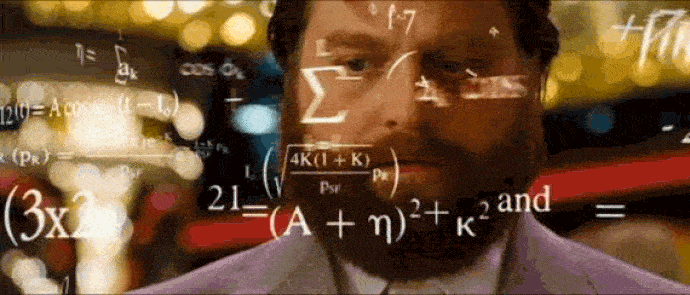 Image from

giphy.com/producthunt
Memorization will always be part of studying. However, not knowing the definition and context of these terms can be considered as passive studying. Comprehension builds a strong foundation and would benefit you in the long run and don't hesitate to ask for help from a friend or two.
READING IS NOT STUDYING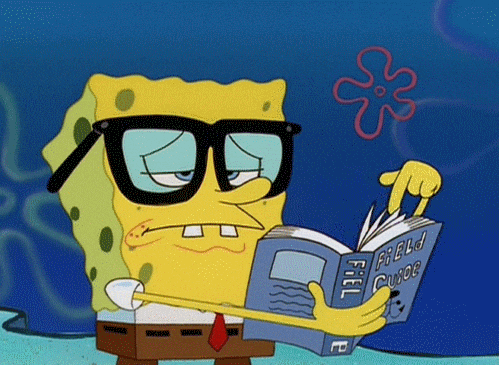 Image from giphy.com/spongebob
Re-reading is passive studying. Yes, you might feel productive, but it will only lead you to quick forgetting. Though it is considered to be part of studying—think of it as a pre-requisite—solely reading the material will not make much of progress. As mentioned above, understanding what you are reading is imperative.
HEALTHY AND REFLEXIBLE ROUTINE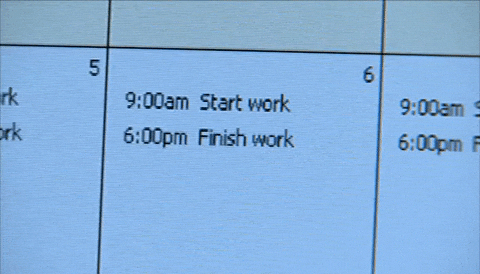 Image from giphy.com/thehills
Following a recurring routine, sometimes, feels like falling into the pit of monotony. But having a regular time and place for studying will eventually help develop your habit, consequently molding a positive attitude and character. Utilize technology in tracking your tasks and schedules, and take time to review your milestones every week to assess your progress.
UTILIZE YOUR LEARNING STYLE
People vary on receiving information. As starters, identify your learning style then use this to utilize your study sessions. Different learning style includes visual, auditory, and kinesthetic.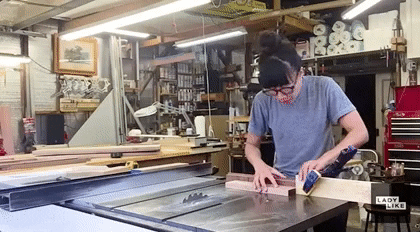 Image from giphy.com/buzzfeed
In searching for reviewing aids, a visual learner might consider looking for relatable video tutorials or lectures; auditory learners can listen to podcasts, audiobooks, and even voice memos during lectures, and; for kinesthetic learners able to understand better when using movement and touch, as well as conducting hands-on reviews.
LOOK FOR YOUR 'FOCUS SPACE'
Find your focus spot that is free from any interruptions and distractions.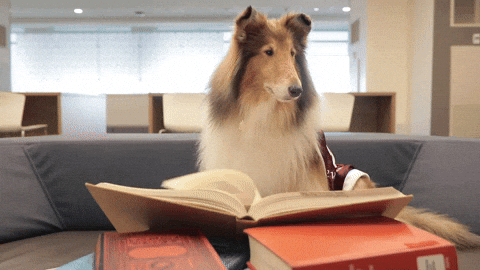 Image from giphy.com/tamu
May it be at the farthest corner in a library, a coffee-scented ambiance of a co-working space, or in your room—as long as it fosters focus and concentration, you look for that perfect spot. Listening to classical songs can also help elevate your mood. It helps to elevate mood, allowing you to be more receptive to information and increases memory retention.
MAINTAIN A HEALTHY LIFESTYLE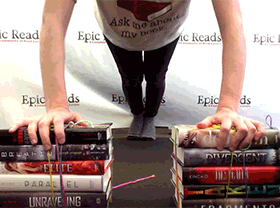 Regular exercise, drink plenty of water, have a healthy diet, and sleep at least 7 to 8 hours of sleep. Also, look after your mental health—not just the physical. It is advisable to avoid procrastination to minimize unnecessary cramming, which leads to stress and burning out. Train your logic and memory through puzzle games and keep positive thoughts flowing. Also, allocate a me-time day in benefit for your mental health.
Keep those brain cells electrifying!
BUILD A POSITIVE MINDSET
If you ever find a particular subject too hard, consider looking at it as a challenge instead of going against it. In cases of failure, put in mind that this situation will automatically conclude that you an underachiever. In pursuit of becoming a competent student, failing is always part of learning.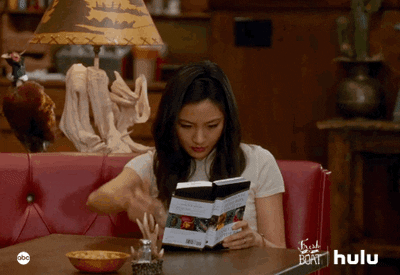 Image from

giphy.com/hulu
Eventually, there are particular subjects that we hate and cannot be avoided (like math), however, instead of despising it (which will only lead to unwanted failures and retakes) why not try to like it. Besides, the faster you finish a subject, the shorter your misery, right?
LASTLY, SPOIL YOURSELF AFTER EVERY STUDY SESSIONS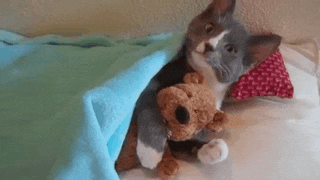 Image from

giphy.com/good-night
Whether it's a whole day out with friends or catching up on sleep—you deserve it!
Study Smarter Tips by Perri Cebedo